Kimberly Bowen
Lazy K Studios - Fine Art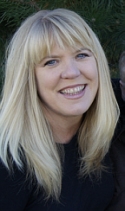 Biography
Kimberly Bowen's journey as a western and wildlife artist began as a little girl growing up in southern California. Pencil drawings and sketches of her favorite animal, the horse, evolved into more complex watercolor renditions, winning her several local and regional awards. This would pass for her only formal artistic training, and she would spend the next twenty five years as a self taught artist, honing in on a style to display her passion for the west and animals.


Moving to Colorado in the early 1990's was, in many ways, an awakening. Impressive landscapes, wildlife, a horse in the back yard, this became everyday occurrences, which only increased her efforts.
In addition to painting horses, she has turned her attention to other images of the west; Native Americans, working cowboys, bears and buffalo to name a few. Her style can be characterized as semi realistic with a slight abstract/contemporary flair. Showing meticulous attention to conformation and detail, utilizing acrylic paints, texture, and a warm palette of earth tones colors, she add life to every painting.
Kimberly's artwork has expanded over the years into an array of unique images. Other than just painting on traditional canvas, she also sculpts and paints on large pieces of flagstone. The reward for weeks of preparation and painting is the reaction she gets from her many supporters and patrons towards each completed piece.
Her originals and prints can be viewed in a few select galleries and showrooms. Kimberly's work is also displayed in private and corporate collections throughout the west. She paints year round in her Colorado home studio where she lives with her husband Dave and her son Cameron who remain her biggest supporters and constant sources of inspiration.